At the Coffee and More Store we are proud to carry mostly locally and Canadian made products.
We have a wide range of products that will suit everyone's taste.
You can start by browsing our K-Cup • Whole Bean • Ground Coffee as well as Loose Leaf & Bagged Teas & Matcha.
K-Cups Coffees
Tim Hortons • Starbucks • Guy Fieri • McCafe • Timothy's • Van Houtte • Grove Square • Cake • Boss • Martison • Marley • Zavida • Muskoka • Barista Prima • Emeril • Donut Shop • Donut House • Balzac's • Second Cup • Torani • Java Factory • Tully's • Peet's Coffee • Wolfgang Puck • Barry's House • Beaver Rock • Victor Allens • Barnie's Coffee • Green Mountain Coffee • Camerons • Newman's Own • My Little Brew • Hamilton Mills • Wicket Awesome Coffee • Brooklyn Bean Roastery, Copper Moon • Jumping Bean • Authentic Donut Shop • Hurricane Coffee and Cafe • Cinnabon • Gloria Jean's Coffee, and more........
Whole Bean / Ground Coffees
Muskoka Roastery Coffee Co • Deadly Grounds Coffee
Pivot Coffee • Baristah Coffee • Bucket List Coffee
K-Cups Tea
Twinings of London • Celestial • Skinny Girl • Stash • Tetley British Blend • Prospect • Timothy's • Higgins & Burk • Pivot Coffee and more............
Lose Leaf / Bagged Tea
Rocket Teas • Tea Squared • Buddha Tea • David's Tea • Higgins & Burk • Bigelow • For Tea's Sake • Two Leaves • and more............

Matcha Teas
Vanilla Almond Matcha Latte • Decadent Chocolate Chai • Green Chai Latte • Ginger Matcha Latte • Kyoto Matcha Latte • Ceremonial Grade Matcha • Gatcha Matcha and more...........

---
We also offer a variety of specialty drinks such as Hot Chocolate • Apple Cider • Cappuccinos • Latte • and LaCroix Sparkling Water.

The Coffee and More Store carries many wonderful products for the kitchen and the natural-born chef in all of us.
Some of the brands you will find will leave you simply mouth-watering.

Brands and Products you can find at The Coffee and More Store
Shaw's Maple Syrup • DaVinci Gourmet Natural Syrups • SaltWest Handcrafted Canadian Sea Salts • Garlic Expressions Dressing and Marinade • Rootham's Tangy Red Pepper Jelly • Momma Mari's BBQ Sauces and Dressings • Gourmet Du Village • Deb's Dressings • Terrie's Unique Hot Sauce • Orillia Honey • Haupy's Beaver Rub • Feige's Gourmet Dressings.

Assortments of Giftware, Home & Cottage Decor, and Personal Apparel
You will find many different and Unique Signs for Home and the Cottage. They can be made on distressed wood or metal, you chose.
If you have that special occasion and are stuck for a Greeting Card, look no further. The Coffee and More Store carry the most unusual and funny cards you just won't find anywhere else. If you are shopping for that person who has everything some of the apparel offered may just help you out. You can choose from Funatic Socks, FBF NHL Team Socks, Lucky Hunting Socks, or one of many items from Pook.
But if you are looking for something truly spectacular one of their Caffitaly Espresso Systems is sure to make a great espresso and a great impression. These systems are elegant and slick and will add a sparkle to any kitchen.
The Coffee & More Store is not just a place where you shop but tantalize all of your senses.
Just one visit will have you coming back over and over, and that is a promise.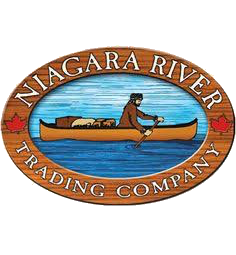 Niagara River Trading Co.
Rootham Gourmet Preserves
La Croix 0 Calorie Drinks
Pooks Products
Muskoka Roastery Coffee
Gelmania Candles
Caffitaly Espresso Coffee Systems
Funatic
Hockey Sockey Socks
HBR Seasoning
Deadly Grounds Coffee